3d Technology
at the service of craft production
Explore a new universe of design and customisation with our innovative 3D technology. Our expert designers use advanced software to create extraordinarily detailed virtual models of our products. You can explore shapes, dimensions, materials and colors, giving life to a work of art custom-made for you.
Moreover 3D technology is also at the service of artisan perfection. Our highly qualified artisans use the 3D models as a precise guide in the production process. This means that every seam, every padding and every finish is carried out with maximum precision, guaranteeing the quality and durability of our products.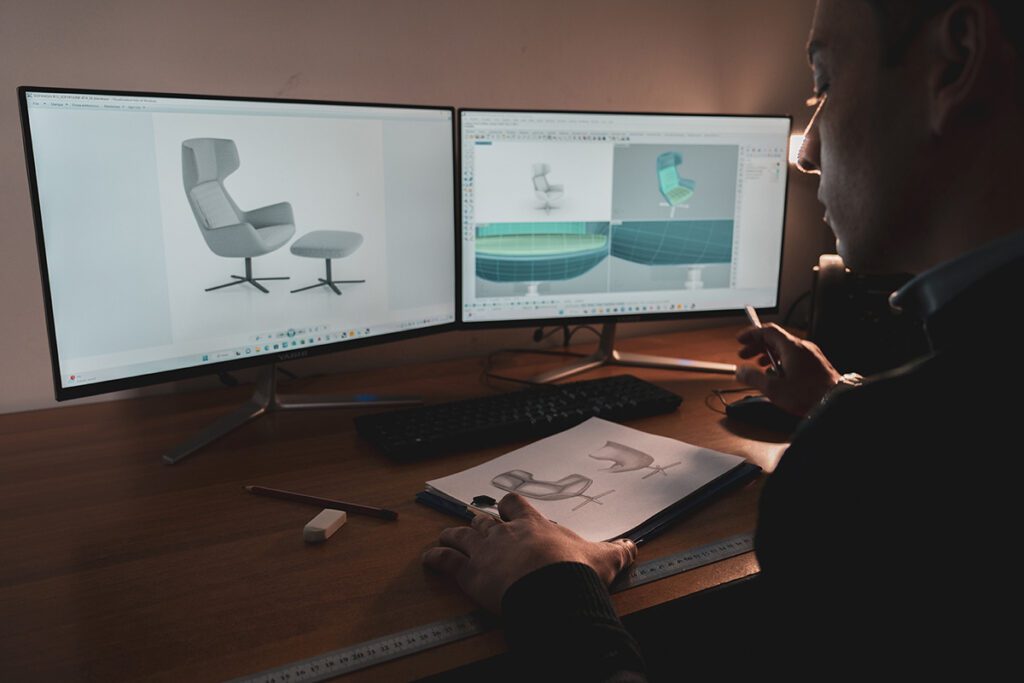 Padding that is breathable and safe for people and for the environment
Thanks to technological research, we use polyurethane foam with innovative formulas and free of harmful substances. For our padding, moreover, we use a polyurethane treatment without added heating, therefore a cold treatment. This allows us to achieve an exceptionally breathable, flexible, resistant and absolutely safe product both for people's health and for the environment.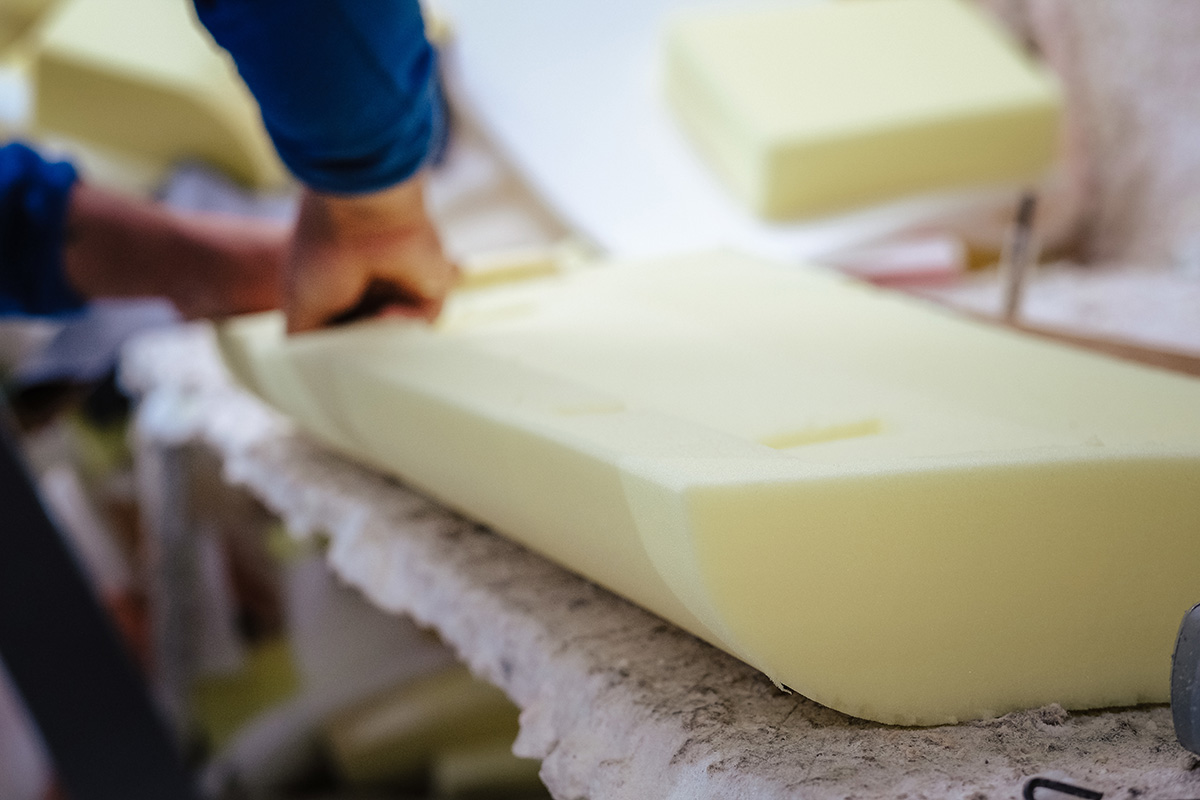 Advanced cutting machines for custom sofas and armchairs
Our cutting machines are equipped with the most recent technological innovations, which allow us to exceed traditional limitations in the production process. Thanks to advanced cutting systems, each piece of material is processed with millimetric precision, guaranteeing perfect shapes and impeccable details, reducing waste to a minimum and, therefore, environmental impact as well.
The technology we use allows us to obtain a high level of efficiency, reducing production times without compromising the quality of the end result. The machinery is designed to be versatile and to adapt to varied production requirements, allowing us to produce sofas, armchairs and upholstered furniture that is custom made, in response to the specific requests of our customers.